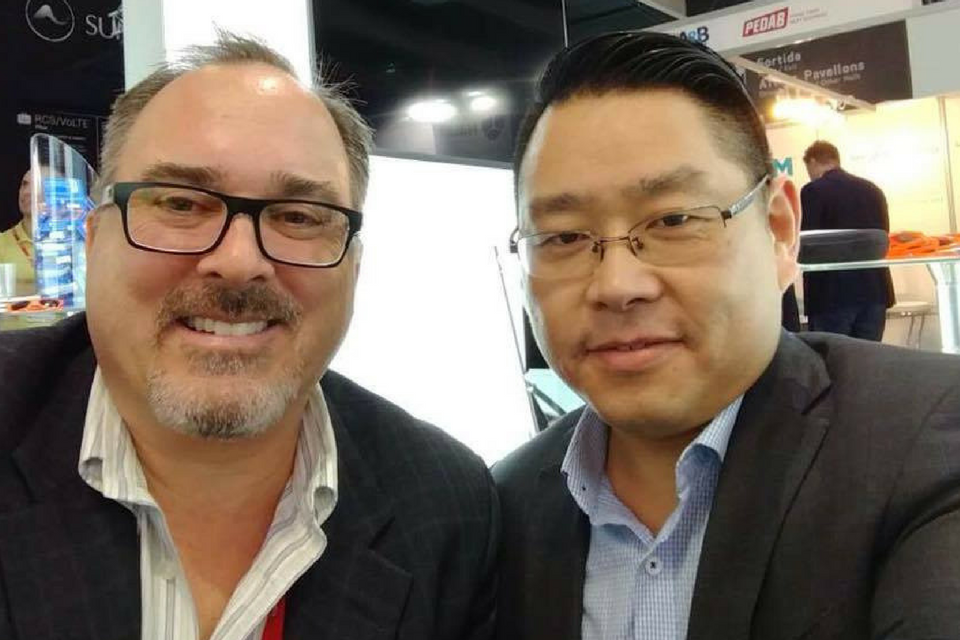 Eric Plam (left) attending the 2017 Mobile World Congress conference in Barcelona, Spain
Running a company demands a great deal of time and responsibility on any given day. Traveling for business creates additional hurdles to overcome, and day-to-day tasks are complicated by being in an unfamiliar place.
In this installment of our ongoing Skyroam business travel series, I offer tips and tools for spending time in-transit productively and dealing with the nitty gritty details of doing business away from home.

Optimizing Time In-Transit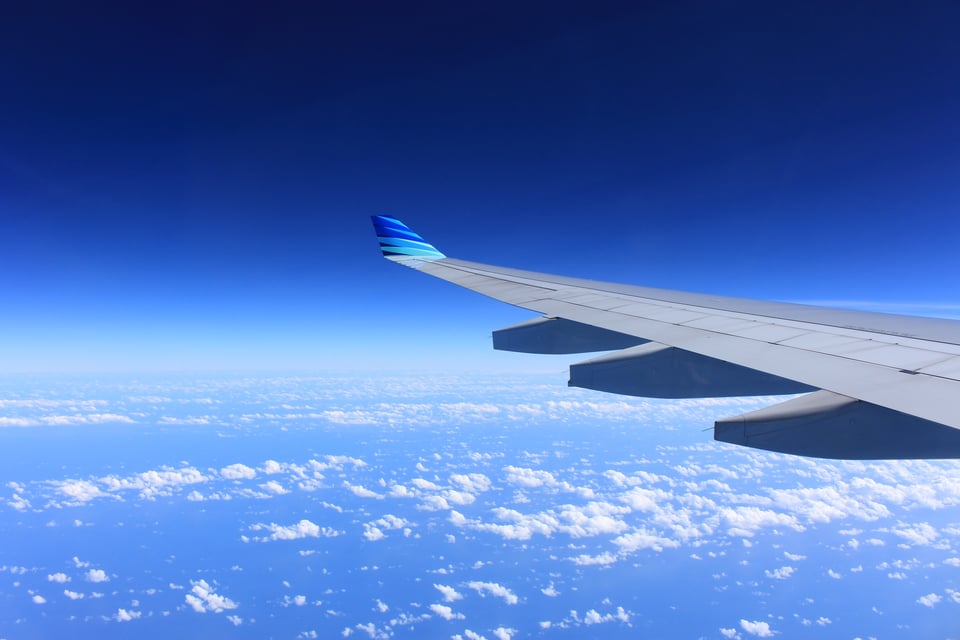 Sleep, Read or Work
I would avoid watching The Big Lebowsky for the 10th time on a flight. Get some work done or catch up on your reading! If you're lucky enough to get a seat upgrade, open up your laptop and catch up on e-mails. Don't bother to buy the WiFi — responding to emails offline is a really efficient way to work without distraction. If you are traveling in economy, use your smartphone to reply to emails in offline mode.
If you're crossing continents, plan your sleep schedule carefully to correlate with your new time zone. If you will arrive in your new destination in the evening, make sure you sleep at the beginning of the flight and force yourself to stay awake toward the end of the flight.
Keep Track of Time Zones
It's important to stay on top of changing time zones while traveling. Being aware of time differences helps you keep in touch with family at home and ensures that you don't fall behind on deadlines. Try a clock widget — my favorite is the one from timeanddate.com, a site that is invaluable for travelers and people who schedule meetings in various time zones. You can also try World Clock Today if you have an iPhone, or Dual Digit World Clock if you have an Android. As a result of the time differences, you may receive incoming calls at inconvenient times. For this reason, I've found it helpful to use the Do Not Disturb feature, except for my alarm of course!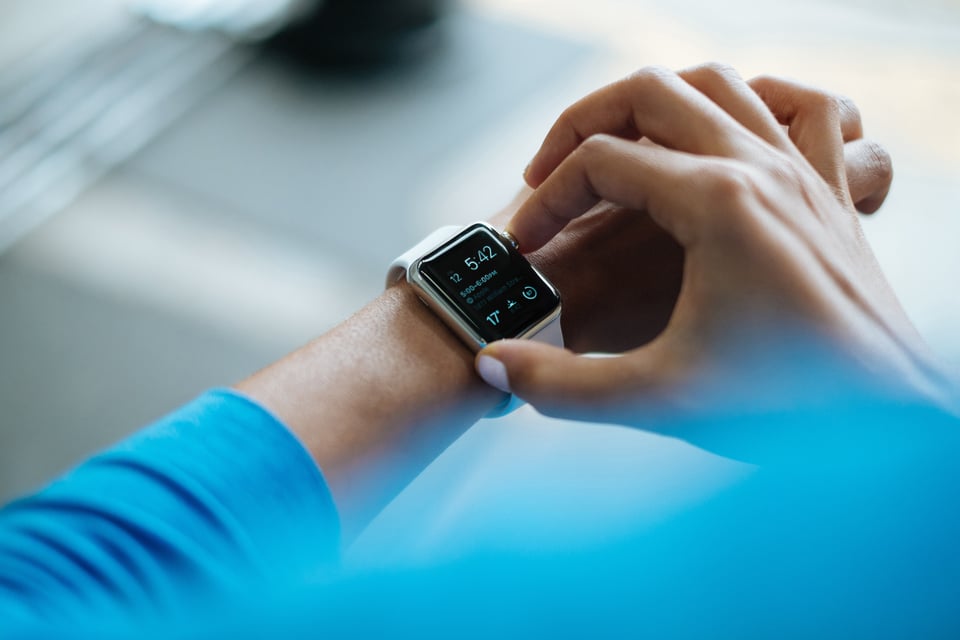 Getting Down To Business

Stay in Touch
Now that you're familiar with time differences, you can figure out the best time to communicate with business partners and loved ones at home. There are an endless number of free options for international voice and chat, such as Skype, Whatsapp, and WeChat. Try RingCentral for the best paid integrated VOIP, video conference, and voice conferencing system. All of these work well over Skyroam Global Hotspot, which can help control costs!
Localize
Depending on where you are visiting, a language barrier may hinder fluid communication. For small translations, such as objects or simple commands, try using Google Translate. You can either type in the text you'd like translated or point a camera at it to receive instant translations on the fly.
For longer translations, such as full conversations with locals or at business meetings, I'm looking forward to some of the new innovations I've been hearing about lately. Pilot is a gadget that fits into your ear and claims to translate foreign languages in real-time! How cool is that?
Plan For Success
Balancing business and pleasure while traveling can be incredibly difficult. To deal with this, I have a simple 3-step plan:
Schedule at least three meetings before booking a trip. Traveling takes a lot of time, money, and effort, and a confirmed number of meetings ensure several opportunities for success.

Leave a time margin for unexpected delays and change-of-plans. Flight changes are very expensive and can kill travel budgets.

Do a minimum of one fun activity.

Tripadvisor, Lonely Planet, and the wide world of travel blogs are fantastic ways to scout for interesting local events and attractions.

One thing I try to do after each flight is take a long walk or bike ride – great way to see a city, get adjusted to the new time zone, and get some exercise.
Prioritize
Before leaving for your trip, don't put up an out of office (OOO) message. People don't need to know you are out of the office if you can still access your e-mail and respond to messages. Only use OOO when you are truly unavailable.
Have a Back-Up WiFi Solution
Reliable and safe WiFi can be tricky to find when traveling abroad. One of the greatest dangers you can face is data loss or malware upload as a result of using free public WiFi. Don't become a victim of identity theft while on the road. Also, make sure to budget for paid WiFi as some hotels do not include it.
One way to ensure safe and reliable WiFi access is through the Skyroam Global Hotspot! With our convenient and affordable global WiFi solution, you'll never miss a scheduled conference call, business meeting, or emergency e-mail due to unreliable connectivity again! You can even use it for Google Maps while sightseeing to avoid getting lost.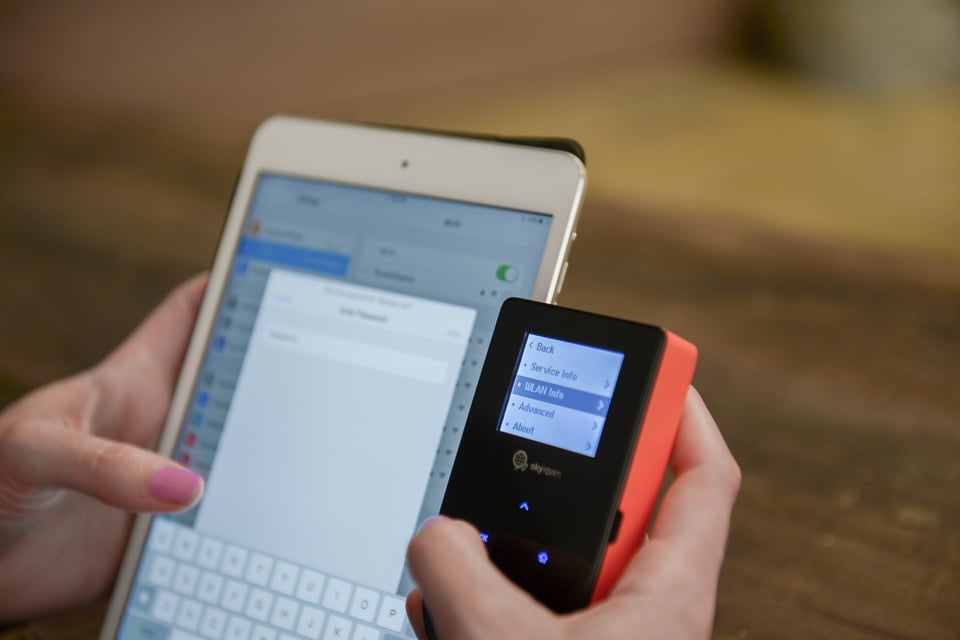 Go Paperless
Going digital while traveling for business will help you travel lighter and prevent the loss of important information!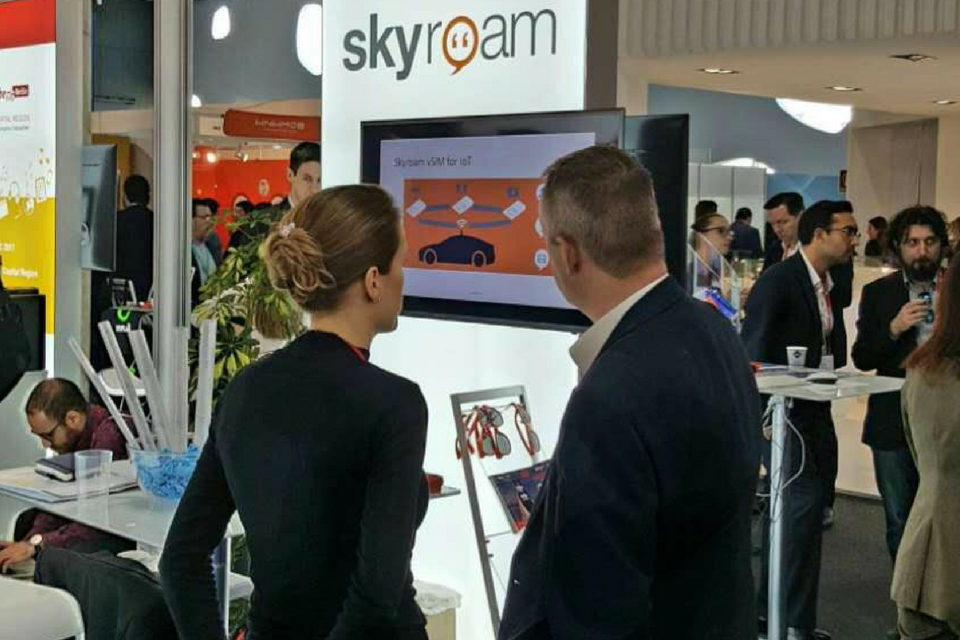 The Skyroam team at the 2017 Mobile World Congress conference in Barcelona, Spain.
---
To learn more about Skyroam global hotspot, or to buy or rent one for your next trip, click here.