Harbor View in Split, Croatia — A new destination in Skyroam's global WiFi network.
Is traveling more one of your new year's resolutions? We're here to help you enjoy WiFi wherever you go without getting ripped off by roaming charges or dealing with insane setup processes.
To kick off 2016, we're welcoming 16 new destinations to Skyroam's global WiFi network, including the two favorites — Costa Rica and Croatia! Here's all the new places you can go around the world and stay connected with your Skyroam Hotspot:
Latin America: Colombia, Costa Rica, El Salvador, Guatemala, Panama, Peru, Venezuela
Europe: Bulgaria, Belarus, Croatia, Estonia, Latvia, Lithuania, Ukraine
Asia and South Pacific: Fiji, Uzbekistan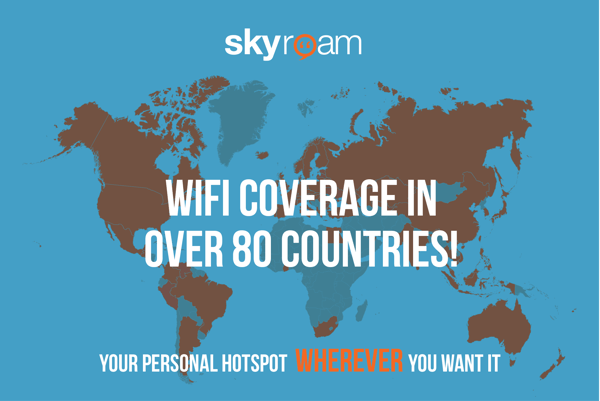 Getting internet abroad has never been easier...
At Skyroam we like to keep it simple. New coverage means you get international mobile data in 16 new places, for a total of 80+ countries, without any extra effort on your part. Just power on the little orange hotspot, let its special virtual SIM chip do its magic and find a local signal for you, hit OK once the start screen pops up and... voilà... WiFi at your fingertips wherever you go. No messy SIM configurations, switching smartphones or calling your carrier to sort through a laundry list of confusing data plans by country. This is 2016 after all! You don't need a technical background and math degree to get WiFi in a foreign country.
A new coupon to celebrate a new year!
Just enter discount code "Happy2016" when you get a Skyroam Hotspot at our international online shop for $25 off + $50 in free WiFi service now through January 17th.
The Skyroam team wishes you a happy new year!