Autumn is perhaps the most beautiful season to plan a getaway for, since the colors and cool weather encourage both relaxation and reflection. As staycations continue to grow in popularity, you might be among the many individuals who are planning to get out of the house for an upcoming weekend this fall.
From booking a local airbnb to traveling a few extra hours to a countryside landmark, getaway options are quite endless nowadays. Along with booking the perfect cabin and planning engaging activities, having the right packing guide is crucial.
Sometimes the excitement of a vacation can end up causing you to lose sight of the most important items to bring, which is why you should consider the packing guide below before overloading your suitcase.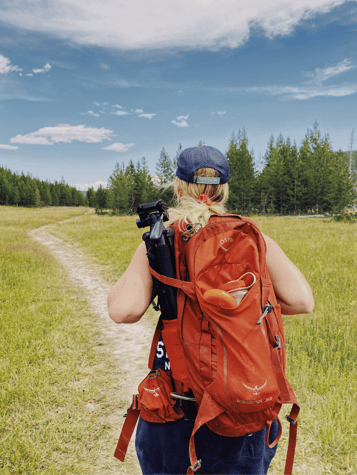 Clothing:
All-Weather Options
Every smart traveler checks the weather for their trip first thing. Rainy days are no stranger to the fall season, which means you should always be prepared with a rain jacket and boots. While you might not want to accept that hats and gloves are becoming necessary already, on some fall days, especially windy ones, it can get very cold. With this in mind, be sure to pack some form of beanie and mittens along with your jacket. Furthermore, ensure you aren't sacrificing warmth and comfort for style if you plan to be out and about on your trip. Even though ripped jeans are all the rage for both men and women in the fall, these styles can leave your legs freezing for hours at a time depending on your plans, making it best to ditch such options even if they're fashionable. There are still plenty of ways to have fun with your vacation outfits while also dressing for the weather, so pack accordingly.
Cozy Clothes
When packing for an exciting staycation, many individuals tend to focus on the clothes they plan to wear out, instead of the ones they'll wear at the end of the day. If you know you fall into this category, make sure you put some thought into the clothes you want to bring for winding down as well. The whole point of a getaway is ultimately to relax, and you can't do so if you don't have comfortable clothes to bring. Before your trip, try having some fun shopping for a new set of silk pajamas to wear to bed, or even quality wool socks to keep your feet warm all weekend long. One thing many women don't realize is holding them back from relaxing at the end of the day is itchy or tight undergarments. The last thing anyone wants on a vacation is to feel constricted or uncomfortable in their clothes, so don't forget to add smooth underwear to your packing list as a part of your wind down clothing. Having comfy clothes waiting for you at the end of an active day will make all the difference on your trip–trust us.
Versatile Footwear
Whether you have plans to go hiking or stay inside the entire trip, you'll never regret packing versatile footwear. Nature walks can get quite muddy this time of year, making it in your best interest to pack hiking boots as opposed to your favorite pair of running sneakers. Aside from shoes to wear in the wilderness, make sure you aren't packing a brand new pair of shoes to wear around town either. Even if you're well aware that every pair of new shoes needs to be broken in, the excitement of packing a recently purchased pair of heels can get the best of even the smartest of packers at times. If you're wondering what your shoe list should include, pack two or three options of practical, comfortable shoes to ensure you won't end up with blisters or soggy feet for the entirety of your getaway.
Tech & Extras:
Wifi:
Aside from having the right apparel for your trip, always take some time to think about easily forgotten necessities such as, does your lodging offer free wifi? If not and you're worried about wifi on the trip, consider purchasing a reliable hotspot for future travel purposes and for your upcoming getaway. Having a solid source of internet connection is always a must for where you might be staying, and for any excursions you plan to go on. A portable hotspot can be a useful safety precaution to take on long hikes or even into town if where you're traveling is in a very remote location.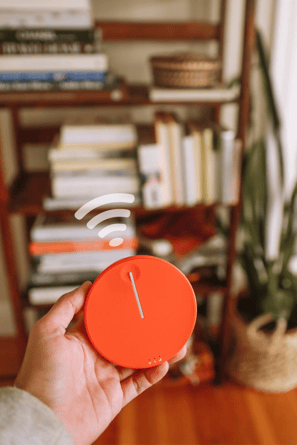 Headphones:
Having a solid pair of bluetooth headphones for your drive, hikes or other excursions you've planned can make all the difference between a mediocre trip, and an incredible trip. Whether you plan on making the perfect road trip playlist for relaxing, or you queue up some audiobooks to listen to on a morning walk, having headphones with you is an absolute must.
Chargers:
Though this probably goes without saying, always triple check that the chargers you might need for the trip are packed away and ready to go. Don't forget any extra cords you might not use as much including one for your camera, kindle, and Fitbit/Apple Watch. Beyond this, if you have some items you need to be constantly charging even during your getaway activities, consider investing in a solar backpack charger to carry with you as you go!
Face masks & Sanitizer:
It's hard to imagine that there used to be a time where face masks were not a requirement, but since things don't seem to be changing at the moment, it's best to have a solid supply ready to go. There are many affordable face mask boxes you can purchase to keep in your car for the trip and for the future to ensure you're safe while you travel! Make sure you don't forget to make some hand sanitizer as well, especially if you do plan to be out and about during parts of your trip. Since it doesn't make much sense to travel with large bottles of sanitizer, look for mini hand sanitizer bottles in bulk. Portable bottles to store in a purse or a pocket are a perfect solution for on the go sanitation needs.
Travel Snacks:
Another important add on to consider are road trip snack essentials to take with. There are plenty of healthy snacks for the road to browse from in case you have a hankering on the way. Having snacks ready and in the car will also save you from making impulsive purchases when you stop for gas or at the drive-through, allowing both your stomach and your wallet to stay full for the duration of the drive! Picking out travel snacks can also be a fun way to get into the road trip spirit before you leave, so try and look for some unique travel snacks as you shop.